Here I was, not very thankful we had invited 8 other people to come for Thanksgiving dinner on the 5th day after our 25 hour plane flight from the US.
I slept well the first night and hoped that would help me have an easy case of jet lag. That was not to be the case. We went for a walk each morning to ease the stiff joints and aches and pains from traveling. We fell asleep at odd times in the next couple days after interrupted nights' sleep. One afternoon I described my thinking as, "Slogging through thick mud. I eventually got there, but wasn't sure it was worth the effort." We managed to get to the store, get what we needed, cook ahead what we could, and got some help to clean the house.
So Thursday morning I woke in a grumpy mood. I was still exhausted and dreading all that needed to be done yet. I was sure I'd make a mess of things. I was convinced I didn't have good ideas about how to seat everyone, how to ready the kitchen, etc. My poor husband bore the brunt of my insecurities.
But by mid afternoon, all was done that could be done until everyone arrived. I showered and rested.
Then our friends began to arrive. Each one with part of the meal. Each one ready to pitch in and do anything that needed done. None of my fears materialized!
Our friends decided to push the two tables together and crowd closer. Our kitchen counter was a smorgasbord of delicious treats! There were funny stories, good memories shared, and most of all, we all felt included.
After dessert, we gathered in the living room. We sang songs of thanksgiving and praise to God. Then we each took turns telling what we had to be thankful for in the past year. So many had encountered hard times, but felt God's grace and help and comfort. New jobs had succeeded, a new church was being established, peace where fear had been before, a growing trust that God is good and will meet needs.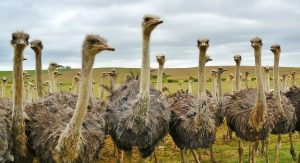 Being away from our family at Thanksgiving can be such a lonely and depressing time. Our family is so scattered. Even if we could be with one, we'd be very far from others. But as I looked around the room, I realized in a fresh and real way, that God has given us 'family' here in Malaysia. It is not the same as being with our own parents and children, brothers and sisters. But it is just as dear! I felt embraced and loved. I sensed a very real closeness that crosses barriers of race, nationality, and traditions. It is a love that doesn't change when we have a bad day or feel cross. It is a love that helps us trust God when we fear.
Psalm 68: 5-6 was the theme of the night.
"A father to the fatherless, a defender of widows, is God in his holy dwelling. God sets the lonely in families, he leads out the prisoners with singing; . . ."