Ephesians Devotions – part 9
Ephesians 3:1-12
O come, desire of nations, bind
In one the hearts of all mankind
Bid Thou our sad divisions cease
And be Thyself our King of peace
These are the words of a verse of the Christmas Carol, O Come, O Come Emmanuel. This could be the cry of Paul's heart as he writes the words of Ephesians chapter 3.
Paul lays out the mystery from before creation that was not known by people of earlier generations than his. It wasn't even known by the heavenly beings. It was God's secret intention.
The first part of the mystery was that by Jesus' sinless life and death the door would open for human beings to be God's children forgiven and redeemed.
The bigger revelation of the mystery was given to the apostles and prophets after Pentecost.
"This mystery is that through the gospel the Gentiles are heirs together with Israel, members together of one body, and sharers together in the promise in Christ Jesus." Eph. 3:6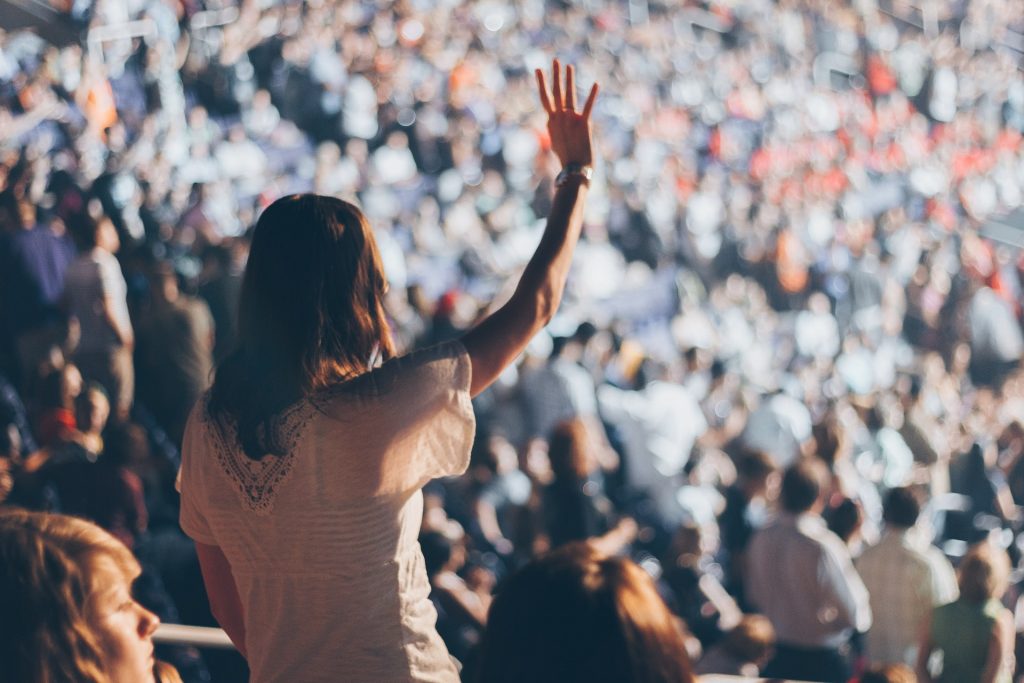 The whole point of God's mystery was that He had provided a way for all mankind, no matter what they had previously believed, to now be one together in faith. As John 1:12 says, "To those who believe in his name, he gave the right to become children of God."
Now, anyone, anywhere, any tribe, any language, any background has a way to be included as God's child, His possession, His! All they need to do is believe in Jesus Christ!
God's greatest desire that was worth all this planning and provision was to bring all people together as His family. This is the greatest 'peace on earth'.
We have been able to see what happens to people when they find Jesus and believe in Him. He changes them and they grow more and more to be like Jesus. They meet together with other believers and form congregations to encourage and help each other grow in faith and to reach out to those not yet saved. This is all good and it shows the fruit of God's great mystery.
I've been thinking and praying and living with this truth for the last few weeks. It has been stretching me. It has created a greater longing in me to see the church of Jesus Christ swell in numbers as people turn from whatever they were believing to believing in Jesus! I have a greater longing to see people get to know their God and Savior in a deeper and more personal way than ever before. The Church, God's Body, His Temple, His Family in reality.
My question is: Is there any way I can help them draw closer to God? And how can I see more people find Jesus and grow in their knowledge and love of God?
On the other hand, this is why my heart is broken as I read about the fulfillment of this mystery.
I have heard of believers tearing apart their church! Telling lies, spreading rumors, dividing youth and adults, finding fault with the preaching or worship style. How my heart is grieved! I cannot put it in words. And I'm just one small child of God grieving! How God's heart must grieve!
We thwart God's plan when we create any divisions in His family. When we make up new rules or create more ways to judge whether someone is truly a child of God or not. More than ever before I want to see unity, fellowship, and love among believers everywhere.
We must heed Paul's warning about hurting God's dwelling place among us, the Body of Christ.
Don't you know that you yourselves are God's temple and that God's Spirit lives among you? If anyone destroys God's temple, God will destroy that person; for God's temple is sacred, and you together are that temple. (1 Corinthians 3:16-17)
God provided for the greatest divide to be bridged, the divide between Jews and all others. How dare we make divisions within His church, His body!
If you are a believer in Jesus, please understand this truth, God sent Jesus to die for our sins and to provide a way to bring us ALL together. We must do our part to bring unity and peace to everyone we know.
Forgive the pettiness and errors of others, have patience with those still growing in their understanding, and root out any critical thought that tries to divide you from others. Find the way of peace and joy!
May we see more peace and grace for all believers everywhere in this new year!
---