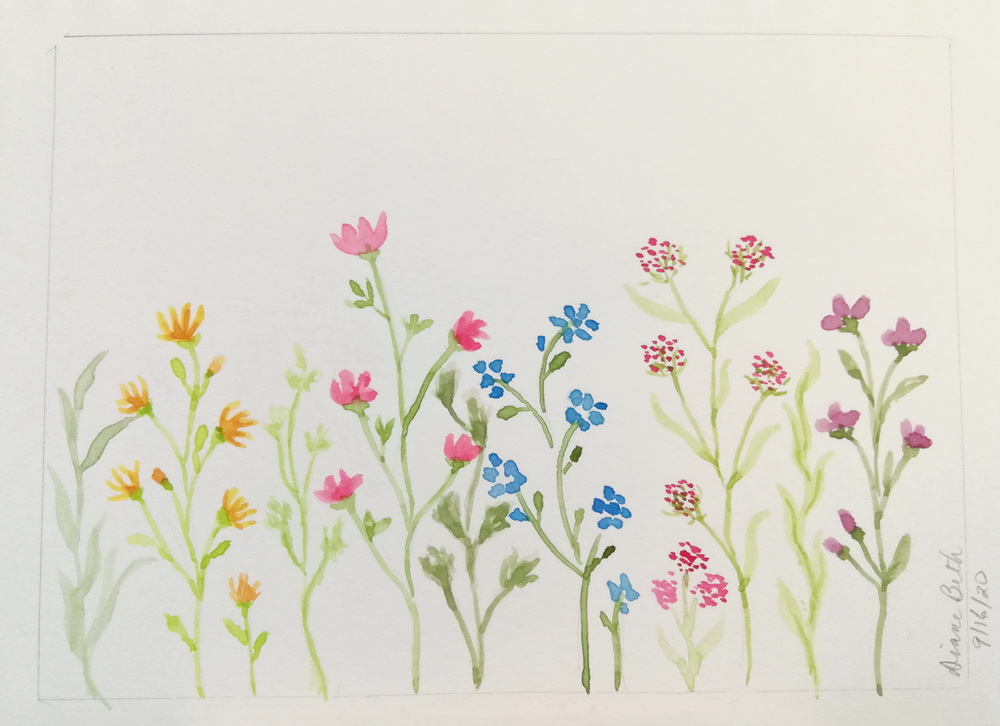 This Wildflower Doodle was just fun! I spend a lot of time trying to be precise and attending to details. This exercise was one of delight in putting colors on paper with only a minimum of attention to how wildflowers grow in the 'wild.' This was mostly imagination and fun with colors.
I think God had FUN when He was creating. He must have laughed at how some of the animals and plants turned out. Someone asked Tommy Tyson, a wonderfully sincere preacher, "Does God laugh?" He answered, "I don't know for sure, but He sure fixed me so I could!"
If this little doodle doesn't make you smile, find something that does. I think it is time for even more than just a smile or soft chuckle. I think it is time for a good old-fashioned belly laugh.