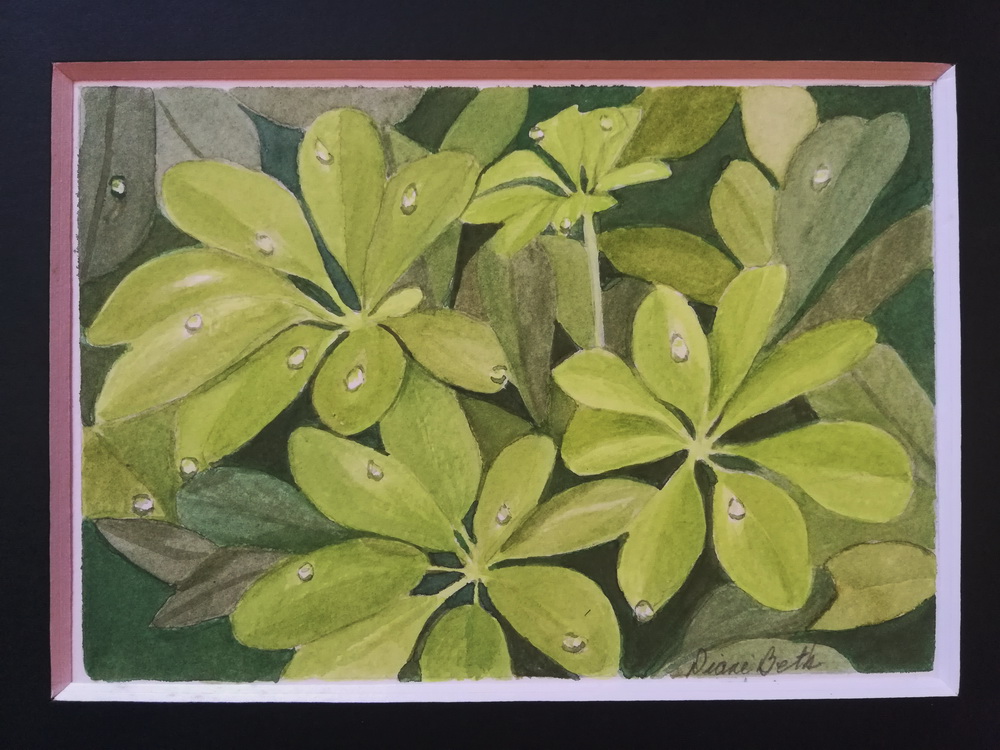 I am fascinated by the Schefflera plant. I used to have a potted one when we lived in the US. I loved the form and intense shades of green in the leaves. But my love of the plant grew exponentially when I saw it in the rainforest here in Malaysia. I've tried capturing this in graphite and in colored pencil, but this watercolor comes closest to my ideal image of this glorious plant.
The Schefflera is commonly called the Umbrella Plant. When viewed in the forest, it is easy to see how it earned that name with its spreading leaves and lush growth.
When we join together like the Schefflera in the forest, we can be part of a great offering of praise to God. Seen from above, we shine with His reflected light. And while we are doing that, we become like an umbrella spreading God's comfort to those who are weaker and in need of shelter from harsh conditions. Let's remember we are more than the sum of our parts when we grow together with those who love God.