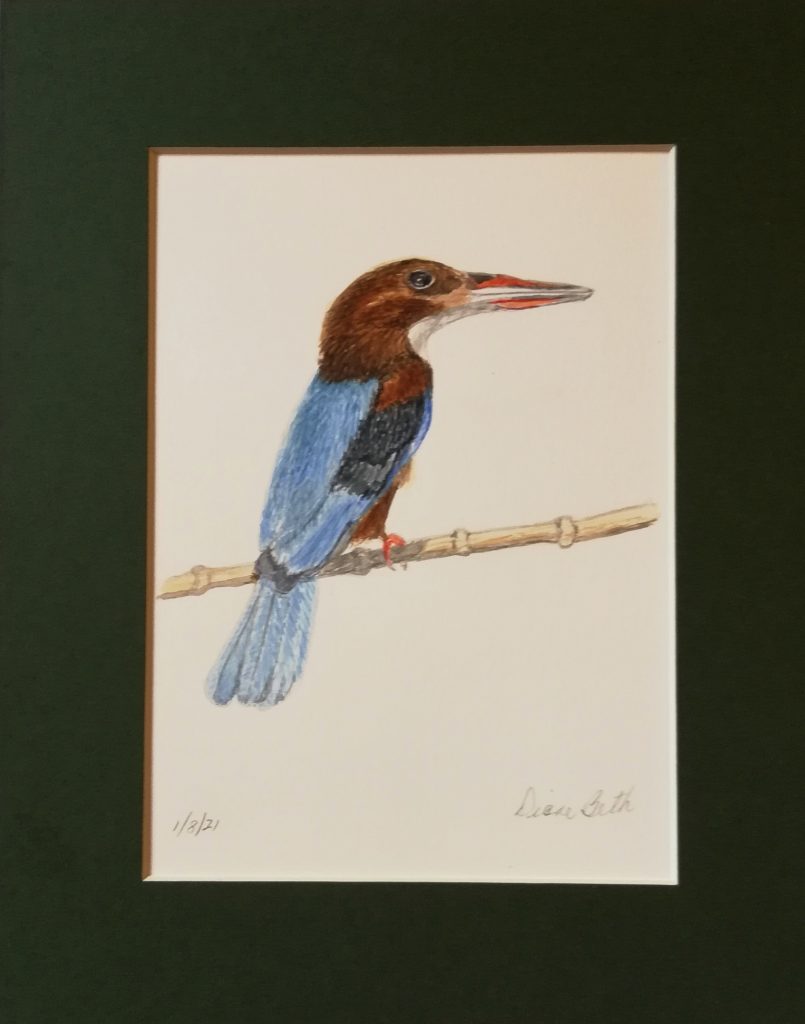 This first week of 2021 I was practicing brushstrokes and textures. Then I was itching for color! This is a White Throated Kingfisher. Since living in Malaysia, these have been one of my favorite birds. They like to perch on the top branches of trees that overlook a water source. When they are backlit, they look dark gray, but they are still easily identified by their posture and beak. When the sun shines on them, their gorgeous blue and reddish brown feathers shine and their beak catches highlights.
When we are backlit, our colors might look muted, but our posture and our words will identify us anyway. But when the Light shines on us, that's when our colors will shine and catch highlights.
In this new year, it is more important than ever before that we spend time solo with our God and learn His ways and His words to correct our posture and words. Then when the His Light shines on us, we will shine with His colors and highlights for all to see.