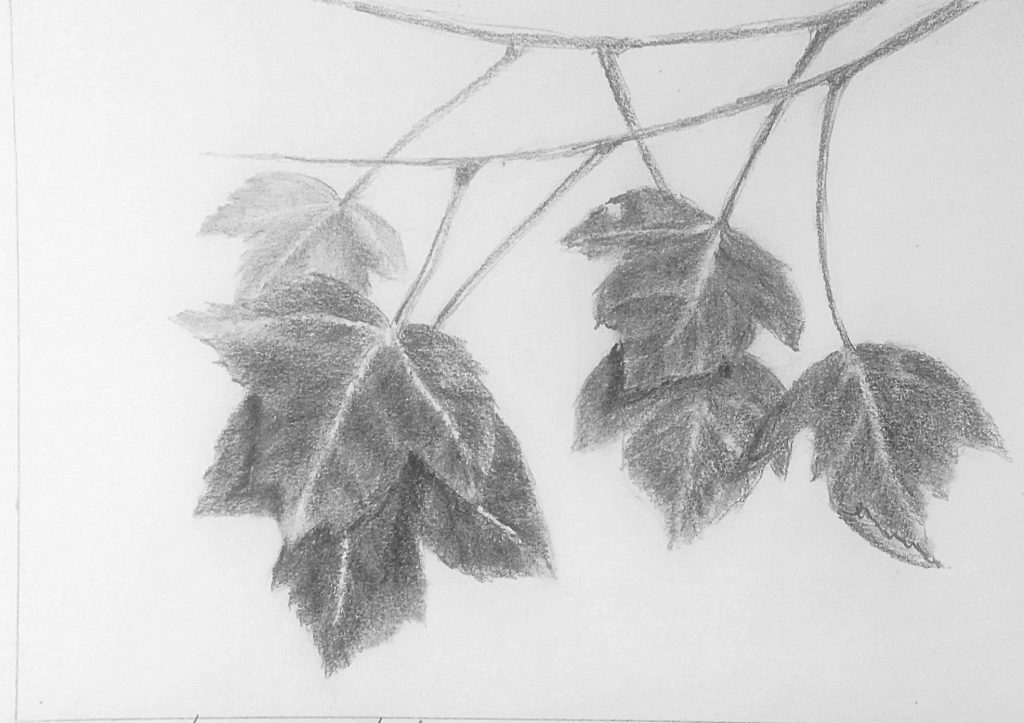 Three years ago I started trying to capture Fall leaves on paper. They looked flat and uninteresting. I practiced in graphite, then colored pencils, and now in watercolor. This week I did a graphite study of these leaves first to see how to give them life. Though watercolors gave me even more flexibility than the graphite, I still really like the graphite study.
Do you ever wonder if you are growing in your faith and practice? I remember a time I told God I didn't think I had changed at all and He showed me graphically. By the end of that day, I cried out, "What is wrong with me? Why have I been so horrible to my good friends?" In my heart, I felt the answer. "I let you live today, just like you used to be. Now do you see you have grown?"
God gives us many opportunities to practice and to grow and to change into His image of us. Just as with practice these leaves look more like the real thing, with practice our lives look more like the real thing God has planned for us.
"For we are his workmanship, created in Christ Jesus for good works, which God prepared beforehand, that we should walk in them. " -Eph 2:10  (ESV)