I've come across a few different articles recently about people feeling ordinary and seeing their work as ordinary. Here are some of my thoughts about 'the ordinary.'
We usually see Bible characters as full of excitement, anointing, heroic acts, and outstanding visitations with angels and God himself. Yet these events were just moments, days or occasionally periods of their lives. But most of the time life was ordinary.
Noah lived 500 years before he had his three sons. Then God told him to build the ark and the flood happened when Noah was 600 years old. A year later, they were able to leave the ark and resume their ordinary life. He died when he was 950 years old. Now that is a whole lot of ordinary days!
Sarah was the wife of a wealthy shepherd. But for most of their lives she was a barren wife making a home for Abraham in the wilderness. She lived 127 years. She had a few extraordinary days when she was in Abimelech's palace after saying Abraham was her brother instead of her husband. And her pregnancy and delivery in her old age were extraordinary. But most days were ordinary.
Now since God created us and usually gives us 70 or so years in this life, what are we to do with all the ordinary days?
Work– a part of our ordinary life
We know the redemption story. We've prayed the sinner's prayer. We have quiet time with our Father. And we still sin. We still have ordinary days filled with rush and waiting, frustration and needs, repetitious work.
Paul says that God is not far from each one of us. "'For in him we live and move and have our being.'"- Acts 17:2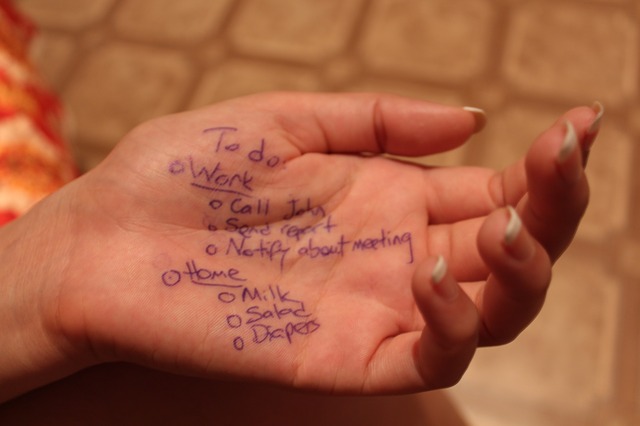 I think it comes down to how we see our ordinary life.
For me, the key is in Colossians 3. In verse 17, "And whatever you do, in word or deed, do everything in the name of the Lord Jesus, giving thanks to God the Father through him." And verses 23-24, "Whatever you do, work heartily, as for the Lord and not for men, knowing that from the Lord you will receive the inheritance as your reward. You are serving the Lord Christ."
Emily Jensen in Risen Motherhood wrote, "It might be mundane to fold laundry. But it's extraordinary to do it patiently with joy and a heart of love. It might be mundane to sit on the couch and read another book to a whiny four-year-old, but it's extraordinary to show kindness and mercy to an undeserving sinner. It might be mundane to fill the fridge with groceries, but it's extraordinary to praise God for his provision. Our everyday moments might be ordinary. But when we accomplish them while displaying the fruit of the Spirit, they reflect our extraordinary Savior."
If we see every task, every challenge, and every conversation as an opportunity from our Father for us to be a channel of His love and mercy, even the ordinary will seem more worthwhile. Of course, we won't manage that all the time. We'll fail to express God's grace, but we get up, brush ourselves off and begin in the next moment to be His channel for this broken world.
C.S. Lewis said, ". . . behind that toil of yours is God. It is He who is working through that brain of yours. It is He who is toiling through that hand of yours. It is He who is moving out into that expression through every honest task you ever tried. There is not a thing you do then whether in shop or home or office, but will begin to flash with a new meaning and seem as if it were worthier to be done."
Our goal should be to more often do our tasks for Jesus instead of for our own glory or to please someone else.
Our ordinary days will have eternal repercussions and eternal rewards.
Rest – a part of our ordinary life
We have some ordinary days for rest. We need rhythms of rest. We need times for extra rest after times of extra activity or when ill or when burdened by cares. And rest is God's gift to us on those ordinary days.
Some people feel any rest is time wasted for God and His kingdom. They seem to feel it is only activity that God can bless.
I think it is interesting that after God gives the commandment to have a Sabbath day of rest, He says, "My presence will go with you, and I will give you rest." Ex. 33:14
If we just stop working, but our minds and hearts are still full of struggling and worry and fear, we still don't have the rest God intends for us. He desires that we lay down our fretting and trust Him, then our rest is sweet and refreshing.
So when we have an ordinary day that gives opportunity for more rest than usual, we should rest and thank God for the refreshing He gives. Lay down our burdens and refuse to fret. God gives us time to rest, too.
Psa. 23: 2-3, "He makes me lie down in green pastures. He leads me beside still waters. Her restores my soul."
In an article I wrote to women serving in the nations I wrote, "We never know when some ordinary day will become an extraordinary day. Mary was visited by an angel on an ordinary day. Jesus called his disciples on ordinary days. Those days were pivotal not only for those people, but for multitudes through the ages. An ordinary conversation with a neighbor could change the future of the people you serve. Many great things start from a small beginning."
Take a moment to consider:
Am I looking my activity on ordinary days as opportunities to be a channel of His love and mercy?
Am I doing all my tasks as though I were doing them for the Lord? If I do it that way, how will it differ from my usual way of doing it?
Can I accept my busyness and my rest as both pleasing to God when done at the right time and the right way?
---
To read more I've written about The Ordinary see: