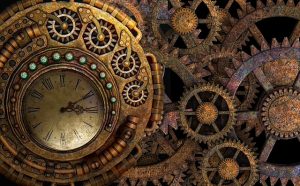 Changing gears is how I describe the week or two before leaving the US for Malaysia or leaving Malaysia for the US. It is also part of the week of jet lag after arrival. I like being in both places. There are things I miss in each country while being in the other. There are different rhythms of life in each country. I don't dislike either one. But they are different. It takes a week or so to say, "Goodbye" to one life and to say, "Hello," to the other.
It is still hard to say, "Good bye," to good friends. I know we are just a phone call from them, but half a world from a hug
So what do I do when I'm leaving?
I soak up every opportunity to be with friends and family when I can be with them. It means careful planning, but the sacrifices are more than compensated.
I never miss the opportunity for hugs and saying, 'I love you.'
I take lots of photos to jog my memories.
Then what do I do when I arrive?
I rest to get over jet lag and to give myself time to embrace what's new.
I use email, Facebook, and other media to keep in touch with friends and family.
I pray for my friends both near and far as often as they come to mind.
I rejoice in new friends and opportunities I would never have if I stayed put where I was.
And I never wallow in loneliness. I sometimes cry a little, but life is too short to spend in regrets.
But no matter what I do to ease the 'changing gears,' there is always the ache in my heart that will never stop until I reach our heavenly home. All the pain of separations will end then, because there will be no good byes and no more tears. In that moment it will all be worth it!
While I was writing this, I realized I'm changing other gears.
Even harder than changing countries is changing ministry. In laying down Peter's Wife, I'm laying down a ministry that I have loved. I know it hasn't reached a lot of women, but they have been very special to me. For the handful who have written back, I've felt it was worth the time and effort. It was first for Peter's Wife that I learned to build web sites. It was a monthly reminder that there are women on the field who need a touch from someone who understands their struggles.
I have to see this change as a way to reach out to more women, not just those who live and work outside their home culture. I want to reach young women who would like to hear from someone who has been where they are. I'd like to reach out to women in the 'sandwich' generation between children and aging parents. I'd like to be a voice of reason in an age of unbridled media sound bites. I would love this new endeavor to take off, but even if it only reaches a few, I believe it's what I'm supposed to do at this time.