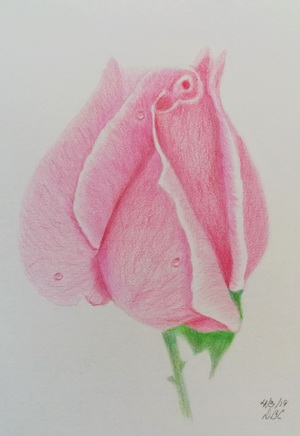 We have been privileged to have some very good friends in our lives. One of those special people came to visit this week.
From this visit with her and others who are very dear in our lives, I want to draw some lessons I've learned and am still learning.
Good friends are a gift from God. I believe friends are among the gifts God gives to all people, everywhere. Having friends does not depend on having the same faith. But those with our same faith can become friends on a much deeper level.
It is these friends who share our love of Jesus and fulfill their calling in serving others that I want to focus on today.
How special it is when we can share a song or Scripture or faith experience with our friend. The sharing encourages and enriches our hearts. As we listened to beautiful music together, our hearts were touched and both tears and deep joy were equally welcomed and shared.
For those of us in the trenches, a time of ease is God's special gift to us. In a time between struggles, God's desire is to soothe and heal and strengthen us again with peace and joy in this season. What delight it is to share these times of refreshing with our friends.
When we share our difficulties, it is a real friend who listens to our heart. The kind of friend we need is someone who will listen without criticism or jump in with their own story. Real friends give us the opportunity to process our experience and give us support while finding a solution.
So some of our conversations were over the struggles we have had. These conversations reassured us that we are not alone in fighting the evil in ourselves and in our surroundings. We shared ways we found resolution to some of those struggles or where we found strength to endure and press on in spite of them.
We shared victories and rejoiced in answered prayers. People we can never see face-to-face, we have prayed for and now we hear answers to those prayers. We learned the back story of God's miracle encounters that have led to many knowing more about God and His love.
Some conversations led to thinking about the future. We don't know what the future holds for each of us. We don't know what giants may loom just out of sight. But we KNOW how we have been cared for in the past. We know how God has always given us what we needed at the time. A rich store of testimonies strengthens our confidence that we have a future and it is a good one. We are sure God knows how to take us Home.
Today, our deep friendships with our sisters and brothers is so much easier than in the past. While we were together, we were able to have on-line visits with others we have not seen in years. Oh, to see them and how God has protected, provided for, and used them for His purposes in far flung corners of the world! A conversation that would have taken months by snail mail, is instantaneous today. We must do all we can to keep in touch with those dear to us.
Take a moment to consider:
If you don't have a good friend like this, you should pray for God to show you a friend. Friends are a need in our life and God supplies our needs. (Caution: No one person will meet all your needs for a friend, but God will direct you to ones with whom you can share your hearts.)
Are you listening with your heart or waiting to tell your own story?
Is there a friend you can encourage today?